MACEDONIA TO VISIT ALBANIA IN WC QUALIFIER
Submitted by

content

on Thu, 09/22/2016 - 04:22
The European World Cup qualifiers got underway in the first international break of the new campaign in Europe. Group G opener would be the game between Albania and Macedonia.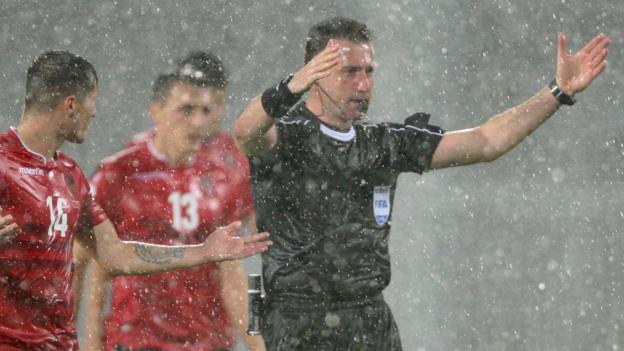 The game promises to be a tough encounter as both sides have history on and off the pitch.
"Everyone back home will be rooting for Albania. Not just because of me, we have always been like this. We are all Albanians," Ermal Kuka said ahead of the fixture. In Naser Aliji's hometown in Kumanovo –North East Macedonia, people will see the game but will be rooting for the Albanians. Aliji is Swiss-bred but was born in a Macedonia-community with a lot of Albanians. He is one of the left-back that has been granted citizenship by Albania, and welcomed into the team by Coach Gianni Di Biasi.
There have always been interests from the three countries for Aliji, but he has since dispelled such links. "There has been interest from Switzerland and Macedonia, but I am Albanian, and my heart said I should wear the red and black shirt," he said.

Macedonia played a series of friendly games since late last year till this summer, but they have been woeful in their attempt at strengthening the team. They lost 3-1 at home to Iran in June this year, and are not favourites when they take on Albania. With players scattered in Greece, Switzerland, Croatia and Italy, there are options but they seem not to be enough. There's Marjan Altiparmakovski – former Paniliakos player now with Croatia side RNK Split, Bulgaria player Bojan Gjorgievski and Vancho Trajanov, Armenia player Vlatko Drobarov and others, but they would not be featuring as they were not called into the senior team. The senior team includes players from better placed sides in Europe like Spain, Croatia, Switzerland and Poland.